Start DC // The Monthly Edit #3. See ya, 2017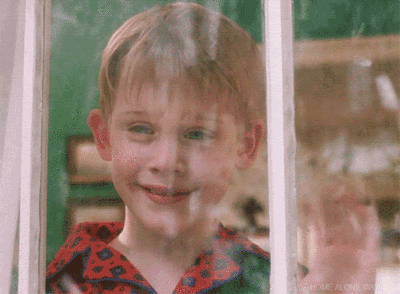 In December's issue: The importance of acknowledging your accomplishments, tips for women thinking of starting a business, and how your entrepreneur identity can help raise investment funds. Read on!
A Note from the Founder
Woof, it's been a year. Experiencing family crisis and then loss, marching and calling to combat the destructive actions of this administration, engaging in difficult conversations as part of a national dialogue on sexual assault and harassment… 2017 has been about the patience and fortitude to keep taking small steps forward.
It's also been about sticking together and lifting up your community, from friends there in times of need to #MeToo to the rise of women-specific industry groupsin DC. This is one trend that I hope sticks. Our voices are amplified when we speak together.
Onward to 2018!
Until the New Year,
Genna | Founder @ Start DC
Reads for the Month Ahead
1/ You did it. Now pat yourself on the back. To be happy and productive at work, take a moment to appreciate your achievements. (Harvard Business Review)
2/ Seven tips for women thinking of starting a business. Okay, this is technically targeting women entrepreneurs age 50 and older, but entrepreneurs can be any age and the advice is relevant for younger founders too. (Forbes)
3/ Entrepreneurship and a family? Starting a family and a business at the same time "is daunting, but entirely doable," and helps create a more family-friendly company culture. (Harvard Business Review)
4/ How to make slime (and other top 2017 Google searches). Because it's December and everyone needs at least one annual retrospective article. (Entrepreneur)
5/ The pitch: "disrupters" get more funding than "builders". Entrepreneurs who identify as "disrupters" have a significantly easier time attracting investment capital than those who identify as "builders." But builders have advantages of their own. Read on for the right mix. (Harvard Business Review)
 Inspiring Article of the Month: Could this 10-year-old fix Pakistan's waste problem? She's filling a gap in the market and giving back.
Funding Resources (No Events This Month):
The JumpFund invests in women-led start-up and growth ventures. Rolling due date.
  You got this.